Ayung River White Water Rafting
Check our detail itinerary
Ayung River Rafting Bali rapid class can be categories and suitable for beginner. The river offer for beginner and children. So if you are first timer and not good swimmer, Ayung River rafting adventures is very suitable for you. Ayung Dewata River Rafting Bali, offers a very unique sensation that you won't get it on other places. You will find hidden natural waterfalls, the river has clear water and very fresh if you would like to swim.
Ayung River Ubud has 10 kilometres route, 2 hours rafting adventure duration that you will get. Professional rafting guide is always accompanied you and give you instructions on things to do during rafting. As long you follow their instructions and everything will run smooth. Most of our customers that choose to do Ayung River Rafting Bali came from Malaysia, Singapore, Hong Kong and Taiwan.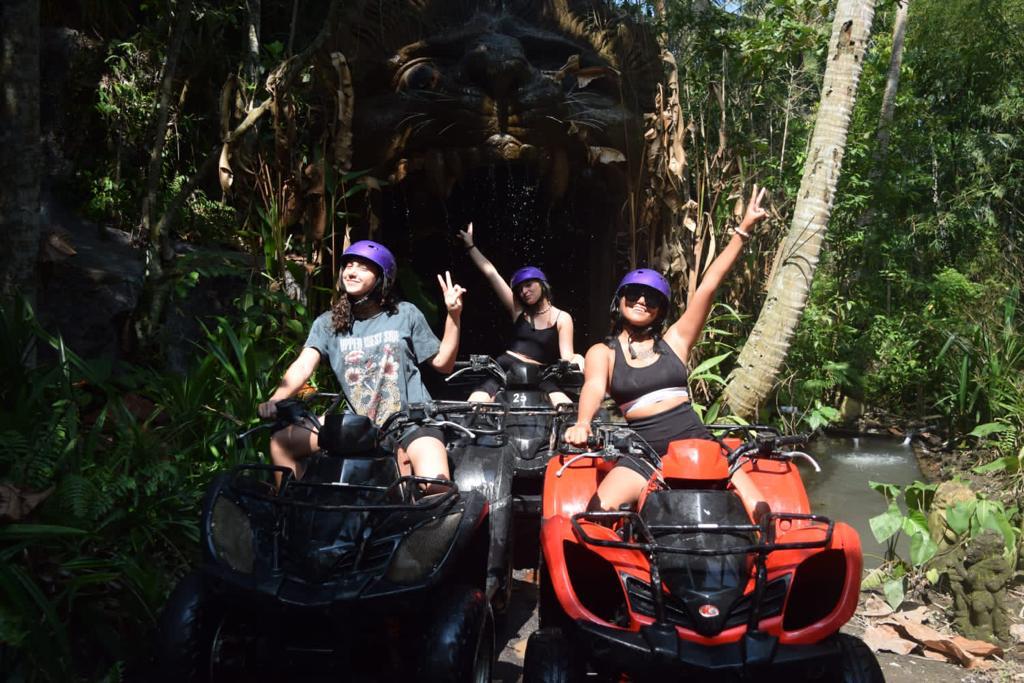 Ayung River Rafting with ATV Quadbike Adventure
Fullday Adventure Packages – Ayung river rafting + ATV Quadbike ride, pump your adrenaline and explore the beauty of Bali. Escape the bustling streets of Bali and experience what nature offers in this exciting package. Start your river rafting adventure by learning all the safety precautions from an experienced professional guide. Then an exciting and unforgettable adventure on the river awaits you. Discover hidden waterfalls and tropical trees as you navigate the narrow canyons along the way. Take an hour's vacation and enjoy a satisfying and fulfilling buffet lunch. This will boost the energy of your next ATV riding adventure. Explore scenic environments at your own pace with your personal mini 4×4. Experience the beauty of Bali by driving along steep hills and rocky paths.